We are happy to present Ayobola's official website!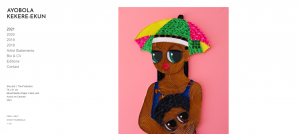 Ayobola Kekere-Ekun is a contemporary Nigerian visual artist who commercializes her artworks.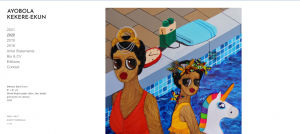 Ayobola wanted a minimalistic website that is unique and fast, which showcases her artworks and also allows her to sell her limited editions.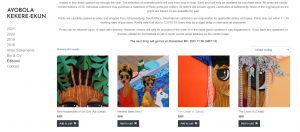 We achieved this by designing a peculiar portfolio website with an eCommerce section. We were able to optimize her diverse portfolio images and give the website a great loading speed.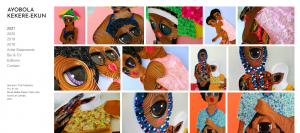 We designed a website that elegantly displays Ayobola art pieces just like you have it in an art gallery.

Check https://ayobolakekere-ekun.com/ to checkout her beautiful artworks
#art #technology #webdevelopment #design  #ecommerce
63 WebStudio is a web design agency in Lagos that builds websites that help businesses thrive. The team comprises some of the best web developers in Lagos and is committed to delivering websites that meet your overall goals. 
Contact us today and let us put you and your business online!