Without customers, you don't have a business. You have a hobby!
As a business trying to thrive in today's highly competitive world, you need to build your business around your target customers.
To succeed, you must prioritize the needs and wants of your clients. Learning by listening to customers is a very essential task which must be carried out.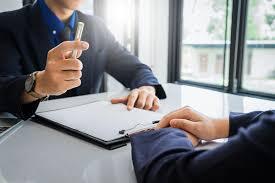 Listen to Customer complaints: Every customer wants their voice to be heard. It gives them a feeling of importance. Whenever they make a complaint, listen to them. Whether it's through an email, social media, website blog, review site, phone call, online community, or even your sales representatives. Do not ignore customer complaints as they provide valuable information on areas that need improvement.
Create and send out questionnaires and surveys: Customers can complete these surveys and questionnaires anonymously, so they're likely to be more honest. This is one amazing benefit of the approach, you can even offer an incentive for answering the questions. Sending out the survey or questionnaire immediately after a purchase is good as the customers are more likely to respond to it. Survey Monkey is a helpful application to create surveys.
Review website analytics: Google analytics is the most common free tool to use for analytics, it provides a plethora of data from pageviews, bounce rates, and even conversions. You can monitor everything from how your visitors navigate through the website site to the devices they prefer to access it from. Additionally, you can use this tool to discover basic demographic information to learn if you have more audiences in a city in comparison with other locations in a particular country. You can also learn about their shopping habits such as the number of pages they spend more time on, gender and age, as well as their interests.
Monitor your social media accounts: Social media monitoring involves listening to what others (customers) are saying about your brand on social networks – even if it's a customer complaint about your service. It also includes review sites and other publications that mention your business. Some excellent tools to help monitor your social accounts include Hootsuite, Buffer, Mention, Reputology, and Brand24.
Ask random customers: Talk to your customers randomly. If you have their email address or phone number, you can contact them and ask for feedback on your products or services. They will then let you know what changes they would like to see or what changes would be helpful to them.
63 Webstudio is a web agency that helps you by building a befitting website for you and your business. From the website, you can monitor customer activities on your website, thereby paying close attention to your customers and learning from them.
To get your website up and running as soon as possible, call +33662181789 to speak to our friendly team or send us a mail at [email protected]. You can also send us a message on any of our social media platforms at your convenience.
#technology #website #design #business #advice #webagency #informative #blog