We are pleased to announce the launch of the Lycée Français Louis Pasteur (LFLP) website.
Lycée Français Louis Pasteur (LFLP) is the international French school, home to over 500 international students and situated at 16, Younis Bashorun Street, Victoria Island, Lagos.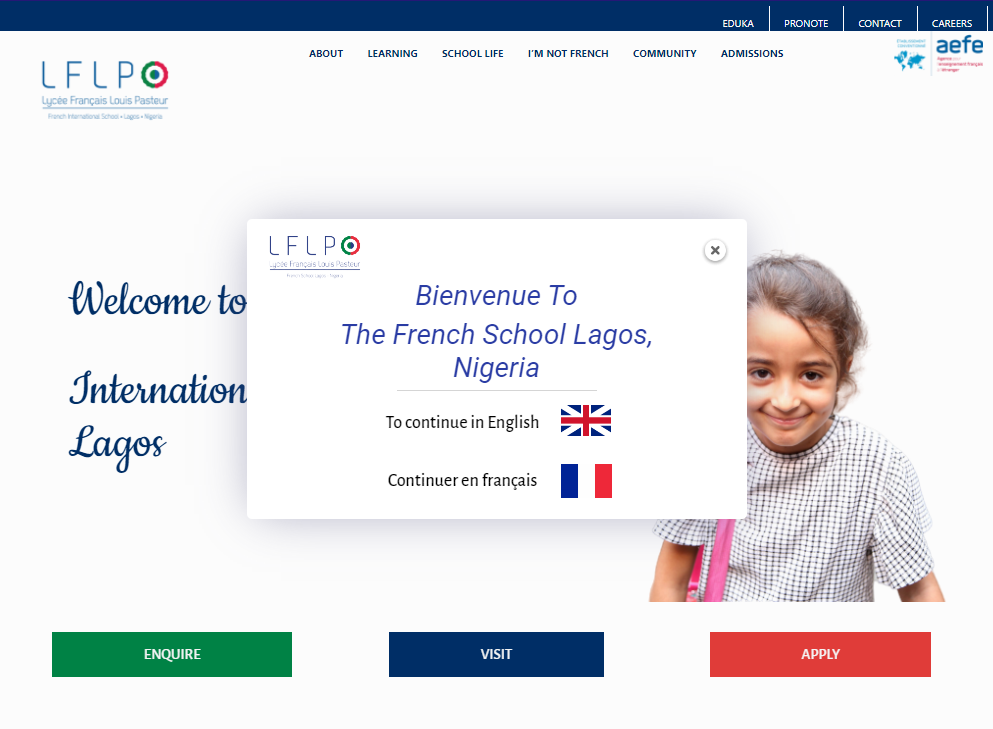 The International school wanted a new website because the pre-existing website did not fully portray the dynamism of the school.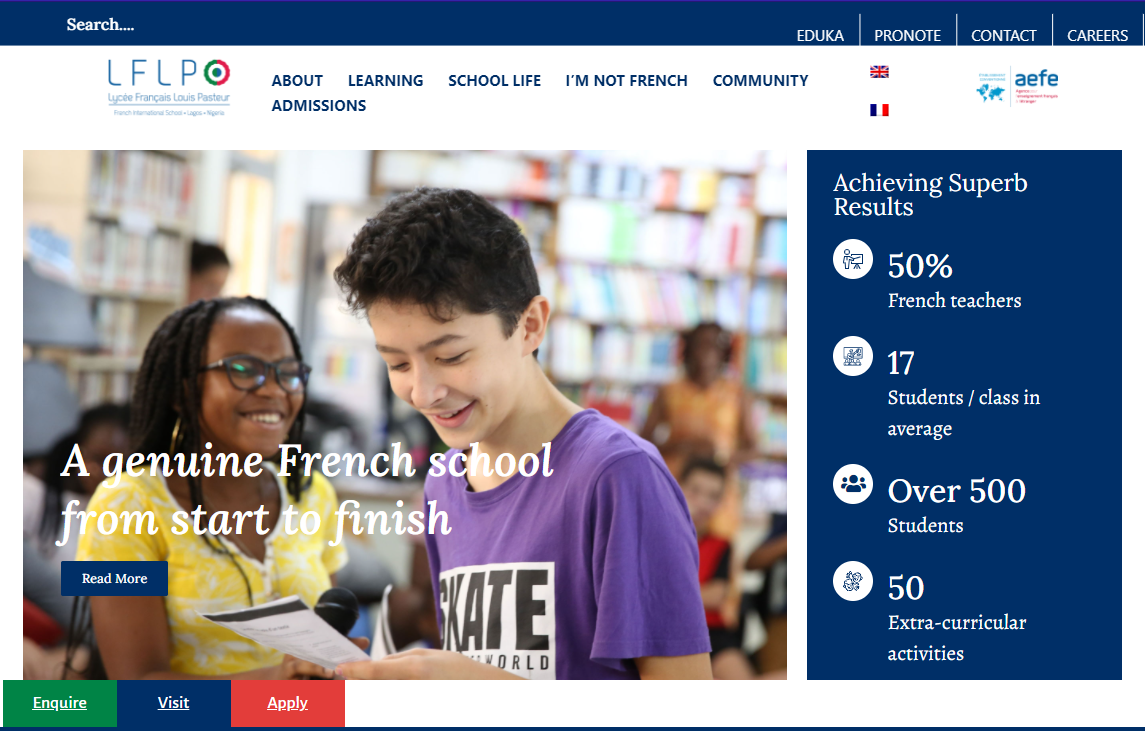 They wanted a website that would professionally represent their activities while also giving the best user experience to every visitor – teachers, parents, and prospective students.
It was a challenging project for us due to how large it was. However, they trusted us as a team to deliver their expectations and we did.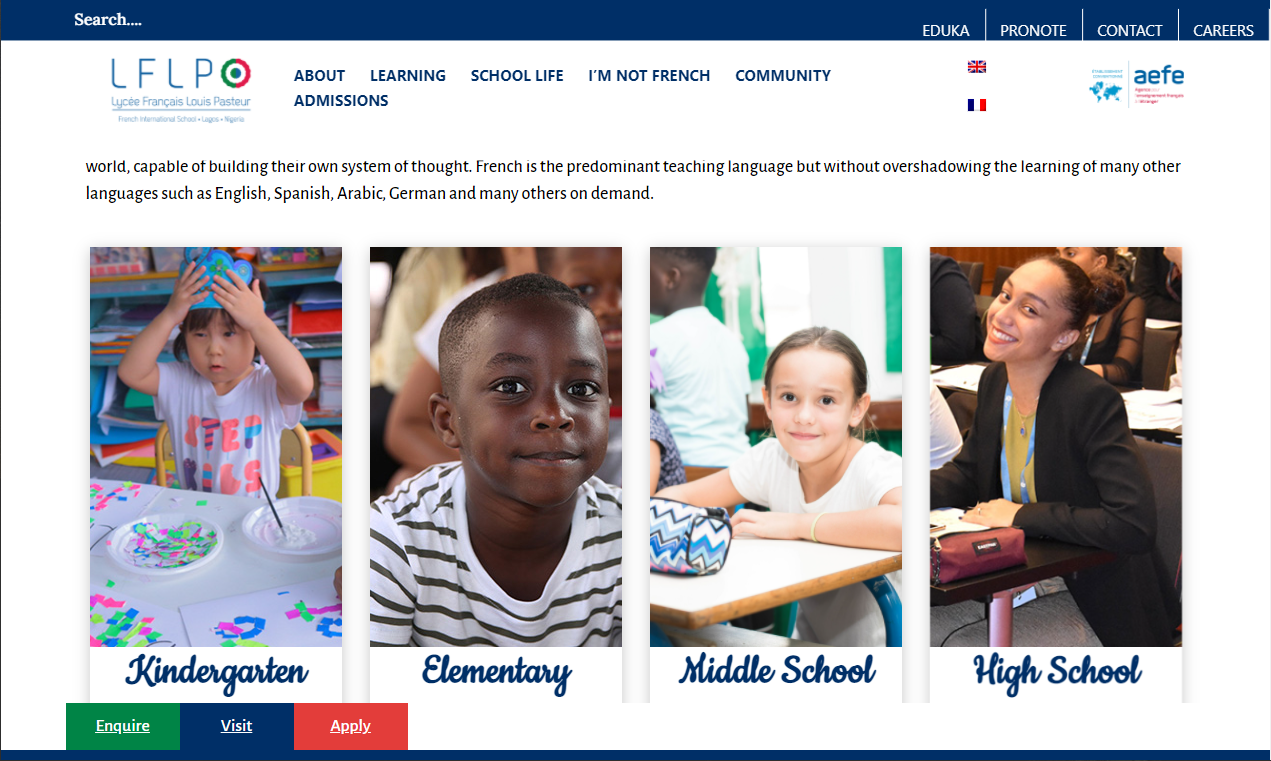 We achieved this by developing a bilingual website with a great user interface that displays information about news, school activities, and enrollment directions. This gave a proper representation of the school just like they wanted. We also embedded the school's staff portal and educational center to the website.
We like it because we were able to help by designing a unique website that allows a parent to book a visit to the school on the website.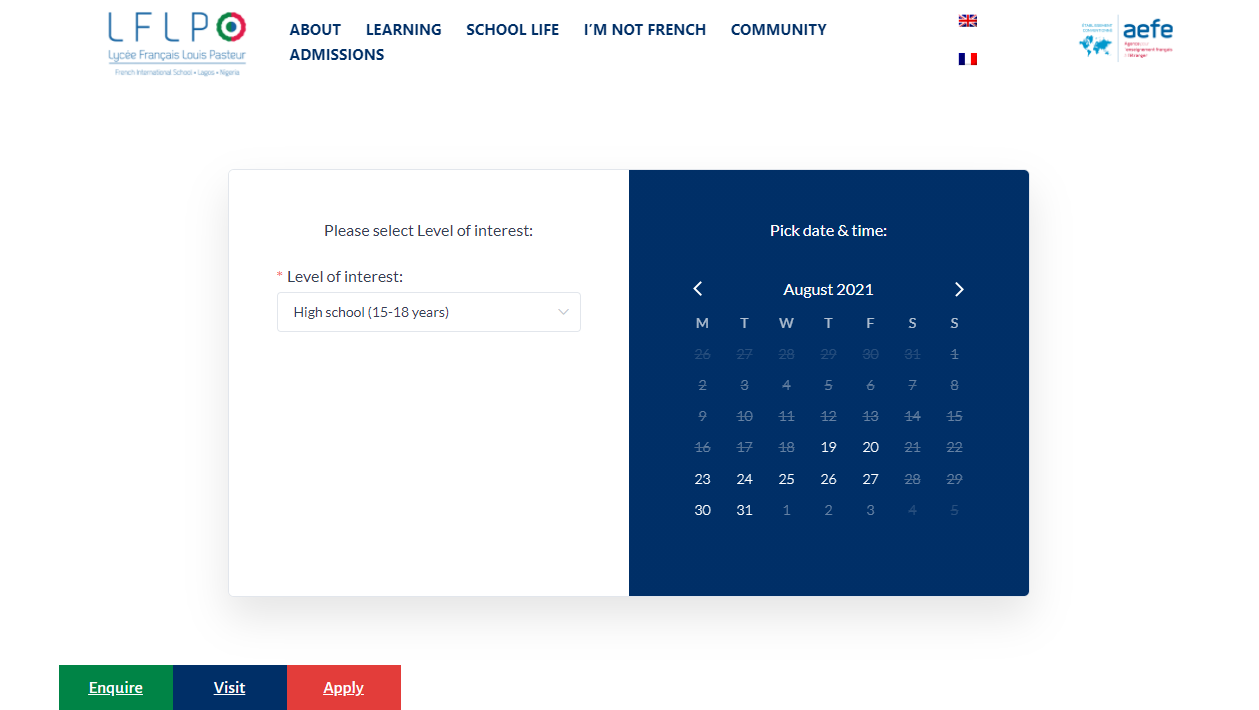 At the end of the project, the International French school was very pleased with the outcome and they commended us for this success. Check https://lflp-lagos.com/ and discover the best international school in Lagos!
The team at 63 WebStudio, build websites that help businesses thrive. We are committed to delivering websites that meet your overall goals.
Contact us today and let us put you and your business online.